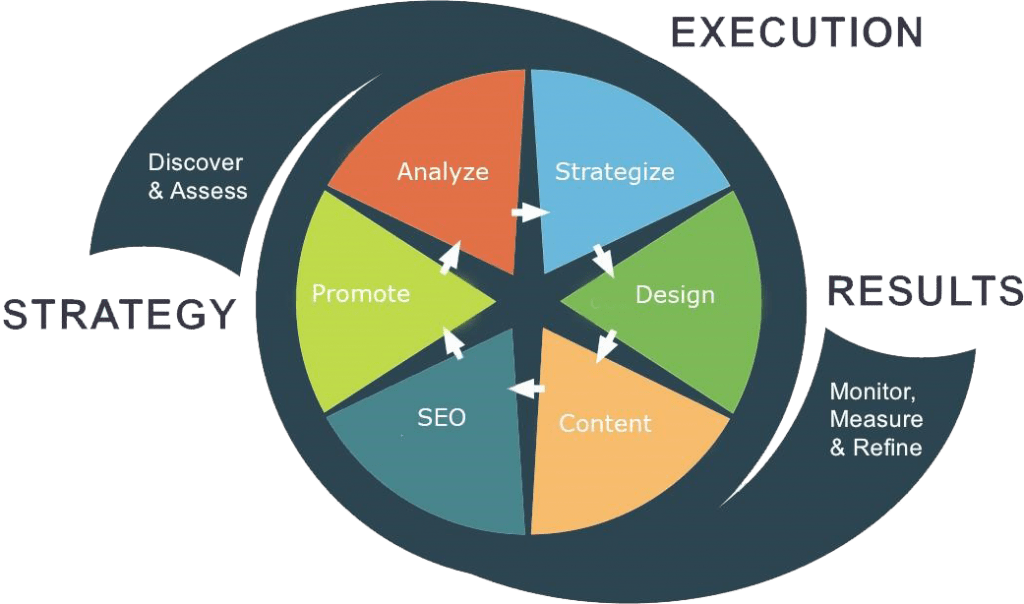 Websites are no longer a create it and forget it exercise.  You have to be continually marketing your business to grab new customers and stay ahead of your competition.
We offer a monthly plan that…
We run an audit on your site to determine any issues.  If your site has issues Google will immediately stop spidering so this needs to be a constant check.

We immediately fix issues regardless of the number.

We then analyze your data to see what search terms are working and what we need to focus on

We determine a content strategy

We write your blogs

We post to your business social accounts

And then We Do It All again
We provide you with a monthly report to show you how we are doing.
You simply do not have to worry about your online presence.  You concentrate on your business and let us handle your online presence.
If you are looking for a digital marketing plan we offer the most robust plans in the industry.